Product Overview
At Timber Bi Fold we strive to manufacture custom products for all our customers. Our Bi folding windows are unique and no two are the same as each system is taken from raw sawn timber through to your finished window system.
We are one of very few companies in the UK that manufacture timber bi folding windows. We have many years of experience in the bi folding market and produce our bi folding windows from the very best materials available.
Product Features
Our bi fold window systems come with a plethora of features and acccessories. Here is a basic guide to our systems
Maximum panel height of 1.8m
Maximum panel width of 1.0m
Maximum system width of 12.1m
Maximum system height of 1.9m
2 – 12 Panel configurations to suit any application.
Integrated Blinds in Glazed Units*
2 hardware finishes to choose from. Satin Stainless, Polished Stainless.
Pleated Integrated Fly Screen Available
Benefits Of A Timber Product
Timber products offer better thermal insulation than PVCu and Aluminium.
More choice of finishes than PVCu and Aluminium with the added choice to change throughout the lifetime of the product.
Timber products do not rely on the glass units to keep them square and solid reducing the risk of unit breakdown.
Its very easy to repair and refinish timber products if accidental damage does occur.
Timber used for our products are from sustainable sources and FSC approved.
Bi Fold Window Systems – Photo Gallery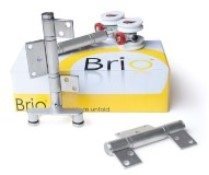 316 Stainless Steel Hardware
All our exterior products come with 316 Marine Grade Stainless Steel as standard. Guaranteed for 10 years even in coastal locations.
2 Hardware Finishes Available
Hardware available in Polished Stainless & Satin Stainless
Timber Self Draining Sill
All our external bi folding windows come with our Timber Self Draining Sill as standard. Only available with Timber Bi Fold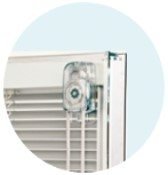 Integrated Blinds
Integrated blinds available in several colours and 5 operating mechanisms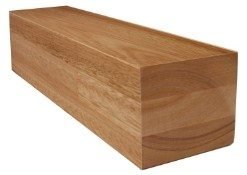 Vast Range Of Timbers
We can manufacture your bi fold systems using any timber you specify. Our main range consists of European Oak, Unsorted Redwood, Sapele, Red Grandis Engineered, Accoya and many more
Choose Your Finish
Whether your looking to paint or stain your system we are happy to apply your preferred coating system. Or take our advice.
Inward And Outward Opening
Choose whether your system opens in or outwards
Even & Odd Number of Panels
Choose an even or odd number of panels 
Flush Bolt and Multipoint Locking Options
Choose from 2 locking systems to suit your needs
44mm - 54mm Thick Sashes
A choice of panel thicknesses to suit your requirements
U Values of approx 1.16W/m2K
Thermal co-efficient values of systems meet building regulations 
Not Sure What You Require
Call or Email us to discuss your exact needs.
Order Your Bi Folding Doors & Windows Today