Product Overview
Our StockFold range has now been updated and improved for 2019. This range is now called VariFold and offers a much superior product range. The VariFold range offers a fantastic product at great prices. So what is the difference between our CustomFold and VariFold product range?
Our VariFold Range
VariFold is exactly the same as our bespoke CustomFold range with some subtle limitations.
The VariFold range simply uses a scope of sizes for each product. This allows us to provide price guides for each system providing our customers with a transparent pricing structure.
The improvement from our StockFold range is that we no longer use stock doors. We only use our own doors and as such can make them to any size, meaning any size of system in the scope of the product is possible.
For example.
A 4 leaf StockFold system could be supplied in the following sizes 2858 x 2095 or 3162 x 2095 or 3466 x 2095. Our new VariFold 4T range can be any size between 2500mm and 3300mm wide by up to 2200mm high.
VariFold and CustomFold Differences
Cheaper Hardware

??? NO. Our VariFold range uses the same high quality Stainless Steel hardware as our bespoke CustomFold range. Unlike many stock bi fold products available that use chrome hardware, our hardware is guaranteed for 10 years even in coastal areas. We also still use our hybrid aluminium self draining sill, or if you prefer a solid hardwood sill with our unique integrated drainage channel.
Door thicknesses are limited to 54-60mm on our VariFold range. 
VariFold Size & Price List
Scroll Down to view our full range and prices
Product Features
Our VariFoldld bi fold door systems offer a cost efffective solution with the following features.
Maximum panel height of 2080mm
Maximum system width of 7.3m
System height of up to 2.2m
2 – 8 Panel configurations to suit any application.
Self draining Aluminium Sill or Hardwood sill with unique drainage channel
2 hardware finishes to choose from. Satin Stainless, Polished Stainless.
Benefits Of A Timber Product
Timber products offer better thermal insulation than PVCu and Aluminium.
More choice of finishes than PVCu and Aluminium with the added choice to change throughout the lifetime of the product.
Timber products do not rely on the glass units to keep them square and solid reducing the risk of unit breakdown.
Its very easy to repair and refinish timber products if accidental damage does occur.
Timbers used for our products are from sustainable sources and FSC approved.
Price Guide
These prices are a guideline only and are subject to change. Please contact us for exact pricing and specifications. Prices are exclusive of VAT & Delivery.
Product range widths are stated below. All products heights are up to 2200mm.
If your system falls outside of these ranges then please get in touch and we will be happy to help.
Configurations
Sizes
W x H (mm)
Unsorted Redwood
Sapele Hardwood
Prime European Oak
2T - 1306mm to 1606mm wide

2L - 1608mm to 1906mm wide
2TR = £ 1549

2LR = £ 1609
2TS = £ 1749

2LS = £ 1809
2TE = £ 2149

2LE = £ 2449
3T - 1910mm to 2360mm wide

3L - 2363mm to 2810mm wide
3TR = £ 2199

3LR = £ 2359
3TS = £ 2504

3LS = £ 2664
3TE = £ 3104

3LE = £ 3504
4T - 2514mm to 3114mm wide

4L - 3118mm to 3714mm wide
4TR = £ 2749

4LR = £ 3009
4TS = £ 3159

4LS = £ 3419
4TE = £ 3959

4LE = £ 4459
5T - 3118mm to 3868mm wide

5L - 3873mm to 4618mm wide
5TR = £ 3399

5LR = £ 3759
5TS = £ 3914

5LS = £ 4274
5TE = £ 4914

5LE = £ 5514
6T - 3722mm to 4622mm wide

6L - 4628mm to 5522mm wide
6TR = £ 3949

6LR = £ 4409
6TS = £ 4569

6LS = £ 5029
6TE = £ 5769

6LE = £ 6469
7T - 4326mm to 5376mm wide

7L - 5383mm to 6426mm wide
7TR = £ 4599

7LR = £ 5159
7TS = £ 5324

7LS = £ 5884
7TE = £ 6724

7LE = £ 7524
8T - 4930mm to 6130mm wide

8L - 6138mm to 7330mm wide
8TR = £ 5149

8LR = £ 5809
8TS = £ 5979

8LS = £ 6639
8TE = £ 7579

8LE = £ 8479
Bi Fold Door Systems - Photo Gallery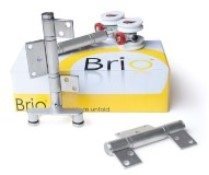 316 Stainless Steel Hardware
All our exterior products come with 316 Marine Grade Stainless Steel as standard. Guaranteed for 10 years even in coastal locations.
4 Hardware Finishes Available
Hardware available in Polished Stainless, Satin Stainless, Polished Brass & Black.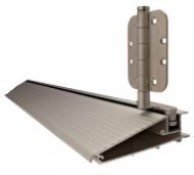 Aluminium Self Draining Sill
All our external bi folding doors come with our Aluminium Self Draining Sill or Solid Hardwood Sill with our unique drainage channel. Aluminium Sill available in Bronze and Silver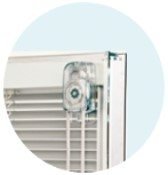 Integrated Blinds
Integrated blinds available in several colours and 5 operating mechanisms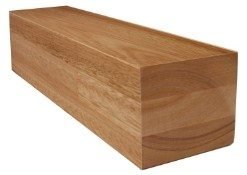 Vast Range Of Timbers
We can manufacture your bi fold systems using any timber you specify. Our main range consists of European Oak, Unsorted Redwood, Sapele, Red Grandis Engineered, Accoya and many more
Choose Your Finish
Whether your looking to paint or stain your system we are happy to apply your preferred coating system. Or take our advice.
Inward And Outward Opening
Choose whether your system opens in or outwards
Even & Odd Number of Panels
Choose an even or odd number of panels
Flush Bolt and Multipoint Locking Options
Choose from 2 locking systems to suit your needs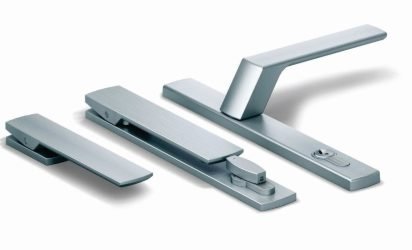 54 - 70mm Thick Doors
A choice of panel thicknesses to suit your requirements
U Values of approx 1.16W/m2K
Thermal co-efficient values of systems meet building regulations
Not Sure What You Require
Call or Email us to discuss your exact needs.
Order Your Bi Folding Doors & Windows Today