Product Overview
Introducing our new InternaFold range of bi folding and sliding doors. Suitable for all interior applications, the light weight running gear is the same quality as our external weatherfold system but designed to be more discreet and elegant.
Still capable of carrying doors of up to 75kg making this system suitable for residential and light commercial purposes. Each panel can be 3.3m high and 1m wide with a maximum of 8 panels folding each way depending on the specific track system used for your situation. Some systems require a bottom running guide which can be inset into the floor for a flush finish.
Max Panel Width in Meters
Product Features
We offer a vast range of internal systems to offer you the best option for your project.
Our bi folding range consists of 10 systems to cover every aspect of internal bi folding projects, whether it be a wardrobe or a full internal screen system.
Our sliding range consists of straight sliding panels with several styles of hardware to suit any property. This includes standard sliding panels to zero clearance glass panels.
Please see brochures for more details.
Bi Fold Door Systems – Photo Gallery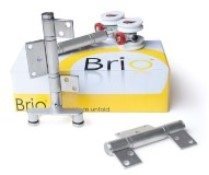 316 Stainless Steel Hardware
All our exterior products come with 316 Marine Grade Stainless Steel as standard. Guaranteed for 10 years even in coastal locations.
4 Hardware Finishes Available
Hardware available in Polished Stainless, Satin Stainless, Polished Brass & Black.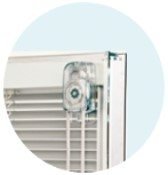 Integrated Blinds
Integrated blinds available in several colours and 5 operating mechanisms
With or Without Bottom Guide
Some systems do not require a botttom guide
Even & Odd Number of Panels
Choose an even or odd number of panels 
Light Weight and Heavy Duty Options
Door panels from 16kg to 100kg
19mm - 64mm Thick Doors
A choice of panel thicknesses to suit your requirements
Solid Timber or Glazed Panels
Choose from solid or glazed panels
Not Sure What You Require
Call or Email us to discuss your exact needs.
Order Your Bi Folding Doors & Windows Today