Calculated U Value Certificates
U-Values measure how well heat is transferred by the entire window or door – the frame, sash/door and glass – either into or out of the building.  The lower the U-Value number, the better the window or door will keep heat inside a building on a cold day.
Two different U-Value figures are used in the glazing industry:
Ug = thermal transmittance of the glazing itself (or the 'centre-pane' U-Value)
Uw value = thermal transmittance of the whole window/door – including glazing and frame.
Our calculation certificates give the estimated U value of the entire system provided the system is installed correctly with adequate insulation around the perimeter. I.e. expanding foam.
Follow the link below to view the sample certificate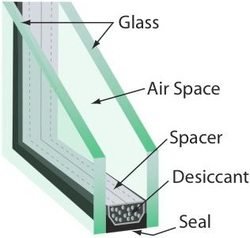 U Values of approx 1.16W/m2K
Calculated U Values for all products
Lower Values mean better heat insulating properties
Ask for your certificate when you order
Order Your Bi Folding Doors & Windows Today